Leather Backpack and Handbags in India
At Rita's Creation Pvt Ltd, we believe that a thing of leather is a joy forever. And what could be more fun than a lovely collection of leather handbags in India? Of course, when you are a dweller of this trendy, magical country, nothing beats this amazing material in terms of functionality and style.

This is why our experts work to provide you with the best products at jaw dropping prices. Be it the quality or the design of our products, our skilled craftsmen make sure to handcraft each item with utmost care and precision. Yes, we are a group of diligent lederwaren exporteur in Indien in every true sense.

Tuck in your items in your favourite handbag and walk your way with convenience and grace. We are a one-stop shop, and your ultimate channel to become the new trendsetter in town.

We also have a special section for the travel freaks! Our superior range of leather backpack in India is for the ones who are globetrotters. Of course, we make them in such a way so that even the common masses can enjoy. So, traveller or not, you can use these products in your day-to-day lives, too.

We focus entirely on hand-made items to maintain a sense of uniqueness in each of them. This is why when you purchase a product at Rita's Creation Pvt Ltd, you will not find a second copy of it in our shop, let alone finding it in any other leather store.

Clients across the globe have trusted us for our know-how about this vertical market and the way we carry out relevant product manufacture. Because we believe wholeheartedly in on-time development and delivery, we have climbed our way to become a top lederwaren hersteller in Indien.

And do you know what makes us happy? Happy Clients! Delivering quality products is our passion, and receiving positive feedback from our customers is what keeps us going. We put our best foot forward to deliver only quality products for our customers' needs.

Having become successful market holders as maroquinerie exportateur en Inde, we now look forward to working with all countries, especially USA and Germany. We wish to serve you for now and all the years to come until forever.

Have a look at our profile:-
Our Features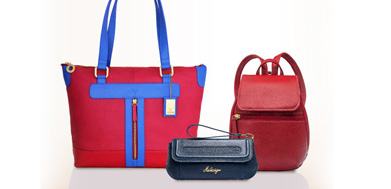 KEY PERSON Lederwaren Hersteller & Exporteur in Indien
1) Mr.Bidyut Ghosh(Director), he is a production specialist, with total handle on approach in achieving customer specifications. He handles the day-to-day running of Rita?s.

Contacts: Mobile-0091-9830176346

E-mail-b.ghosh@ritasleather.com

 2) Mrs.Sharmistha Mitra(Director),she is an inspired communicator and linguist. She is the marketing and business developer.

Contacts: Mobile-0091-9830030979

E-mail-s.mitra@gmail.com
 3)Employee No. Of Employees: 150(One hundred and FIFTY only)
4) Our Export Destinations: U.K, Germany, Poland , Mexico, Ireland, Australia, The Netherlands, Norway & Spain & USA
5) Protocol : Leather type handle-Cow Nappa,Calf Antique,Ship Nappa,Buff Calf & Goat Nappa, Leather finish - VT-MILD , TEMBER WOOD,

Leather finishing antique ,drum dyed, Spongy Nappa, Milled Nappa, Veg -Tanned, Hunter, crunch etc. in various colours.
6) Colours: Black,Brown,Tan,R.blue,Nevy,Pink,Orange,Purple,Hot red,Green,R.tan etc.
7) Our Facilities: 50% of our machines are imported as like as Logo embossing, polishing machine, Refitting machine ,button fixing , Clicking, Skiving , splitting , glue spray gun machine etc.
8)Our Capacity Of Production: We are producing 50,000-60000 thousand pieces of small leather goods & 2000-3000 ladies bag/ portfolios per month, approximately.
Our details are given below-
Ph. +91 98300 30979
Telefax: 91-33-2542-3059
E-mail: s.mitra@ritascreation.com
Member- Council For Leather
Exporters Reg. No.CLE/ERO/REGN/LP/60869
Export IEC Code No.0299007227 VAT No.19653026053 PAN No.AAECR0354F